High Quality Built-Up Roofing for Commercial Buildings
When it comes to roofing requirements, commercial buildings require durable materials that are built to stand the test of time. In our several decades of service, we have learned how crucial it is for business owners to choose only the finest roofing solutions for their buildings. Here at Lankford Roofing & Construction LLC, we offer built-up roofing that is installed in a timely and professional manner.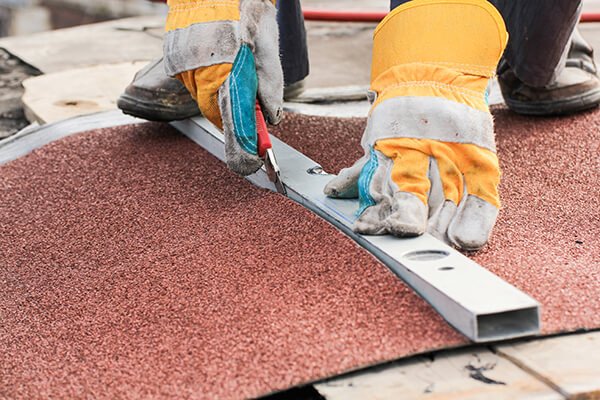 Why Choose a Built-Up Roof?
Though there are a number of roofing options for commercial structures, built-up roofing still remains one of the most popular and widely-accepted choices, particularly for buildings that have flat and low slope roofs. Here are some of the key benefits installing a built-up roof will give your building:
Superb Protection – One of the primary benefits of a built-up roof is the remarkable protection if offers, thanks to its multi-layer construction. The roof is composed of two or more piles of felt that are fiberglass-reinforced. Moreover, it is also saturated with bituminous materials, making it one of the most resistant choices against water and severe weather conditions. In addition, Lankford Roofing & Construction LLC uses advanced substrate materials that help minimize impact on the environment without compromising performance.
High Thermal Value – Another advantage of a built-up roof is its high thermal value. With its insulated systems, it is able to help regulate temperature inside the building.
Easy to Maintain – When it comes to maintenance, a built-up roof will not give headaches to building owners. It is very easy to repair and requires very little maintenance, which allows building owners to focus on other important aspects of the structure.
Value for Money – Lastly, with its remarkably long life cycle, it is one of the best options that will give you value for money over the long term.