Protect Your Building with Quality TPO Roofing from Lankford Roofing & Construction LLC
Saving money on utility bills is quickly becoming one of the top priorities for businesses everywhere, and having the right roof on your commercial building can help you achieve that. Today, there are numerous commercial roofing material options available on the market, but one of them stands out from the rest: thermoplasic poly olefin. This is an excellent option if your goal is to boost the energy efficiency of your building and help reduce your energy costs.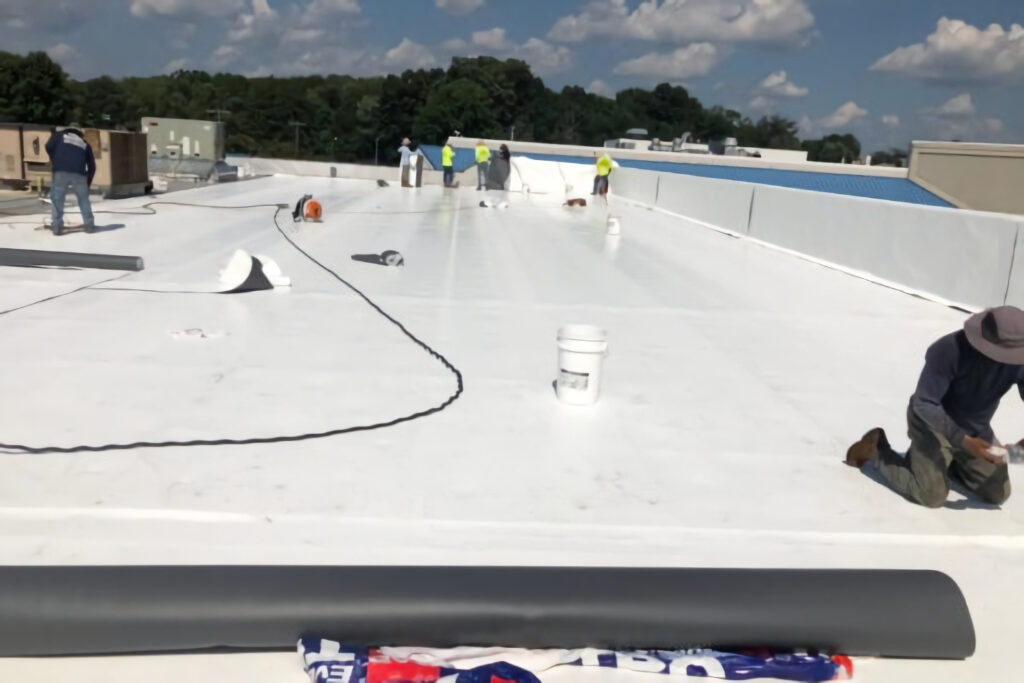 When it comes to installing top-quality TPO roofing for your building, Lankford Roofing & Construction LLC is the company to call. Our experts have at least eight decades of experience working with different types of roofing systems, including TPO.
Benefits of TPO Roofing
TPO is made up of polymer blends that contain different mixtures of rubber, polypropylene, polyethylene, and a special type of filler. Its membrane is modified with UV-absorbing substances, flame retardants and other propriety agents engineered to deliver maximum physical properties. Below are some of the most significant benefits of TPO roofs:
Environmentally friendly
Energy-efficient
Extremely waterproof
Highly durable and long-lasting
Easy to repair and maintain
Have Heat-Reflective properties
More affordable than other alternative materials
Why Choose Lankford Roofing & Construction LLC?
Lankford Roofing & Construction LLC has been the most trusted home improvement company in Sherman TX and the nearby areas for 80 years. Local customers know they can entrust their residential and commercial projects to us because we are certified by some of the largest and leading names in the industry, including Owens Corning, GAF, and Firestone. We are also accredited by the Better Business Bureau (BBB) and has a rating of A+. This means old and new customers are highly satisfied with the quality of products and services we provide them with.