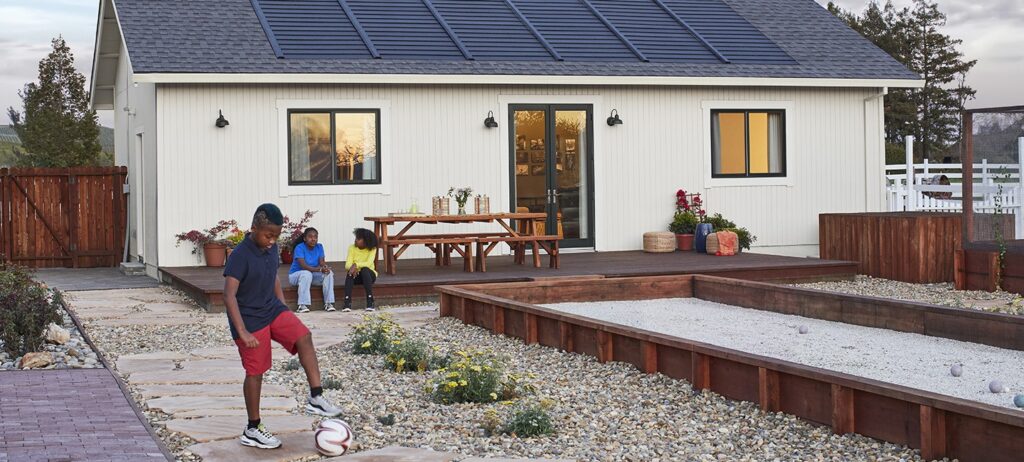 GAF Energy Solar Shingles
A roof with power added.
The new Timberline Solar™ roofing system is so advanced it makes solar simple.
Homeowners no longer have to compromise when adding solar power to their roof. Get a great-looking roof, a single GAF-backed warranty, and solar energy.
Here are the colors offered.  They are called
Timberline Solar HDZ     the names of the colors are on the pic
Water-shedding and warranted
Timberline Solar™ is made up of shingles, not panels or heavy tiles. These shingles are water-shedding, strong and warranted to withstand winds up to 130 mph. Rack-mounted solar installations—where the solar is separate from the roof—require the drilling of dozens of holes into the roof membrane. Any resulting damage related to those holes is not typically covered by roof warranties.
For homeowners who already know the quality of GAF roofing products, the Timberline Solar™ roof has the same wind and water-shedding warranty coverage as Timberline HDZ.