Lankford Roofing & Construction LLC: Your Trusted Local Contractor for your Residential Roofing Needs
As your local Texas roofer, we understand how harsh our area's climate can be. This is why we offer multiple residential roofing options that will surely ensure year-long protection and comfort for you and your family. Our expert installers can install different types of shingles on any type of roof.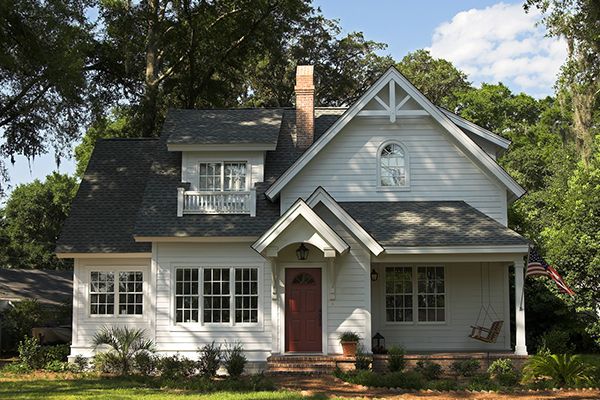 Your Residential Roofing Options
We are proud to offer the following materials for your next roofing project:
Composition Shingles
This roofing material is one of the most economical types of systems on the market nowadays. Composition shingles are mostly seen on steep-sloped roofs. Made from asphalt and fiberglass, these shingles create a three-dimensional look on your roof. For your roofing project, we are proud to offer shingles from top brands like GAF® and Owens Corning®.
Synthetic Shingles
For durability and aesthetics on a budget, we highly recommend synthetic shingles. These resemble classic materials like slate tile but without the maintenance. You can choose from a wide range of color blends for optimum curb appeal.
Stone Coated Steel Roofing Systems
If you want your roofing system to look like traditional wood shake or clay tile, you can choose stone coated steel for your roof's material. Since this is a material that has stone chips attached to steel, it offers superior protection against harsh weather conditions. This material is also lightweight, eco-friendly, and wind-resistant.
Standing Seam Metal Roofs
Fire Safety – We prioritize safety above all, which is why we highly recommend composite roofing shingles. With its inherent ability to resist fire, you'll have one less safety hazard to worry about.
Strong Wind Resistance – Standing seam metal roofing systems can endure high and strong winds, you can be sure your home is safe with composite roofing shingles.
Expertise – With close to a century in existence, few roofing companies can match the good reputation and rapport that we've managed to build with our customers. Our project managers combine the best of the traditional and the modern side metal roofing to make the process as easy and straightforward as possible.
Our Standing Seam is a 24 gauge, Class 4 Impact Resistant Roof which qualifies you for an insurance discount. Please contact your insurance company to see what can of discount you can receive on installing a Standing Seam roof.