Bringing You A Top-Tier Stone Coated Steel Roof System
Lankford Roofing & Construction LLC offers a stone-coated steel roof system that mimics the beauty and strength of traditional stone tiles without the added weight. The reinforcement of steel ensures you get a roofing system that's not only strong, watertight, and eco-friendly, but will also enhance and protect your property over the long-term.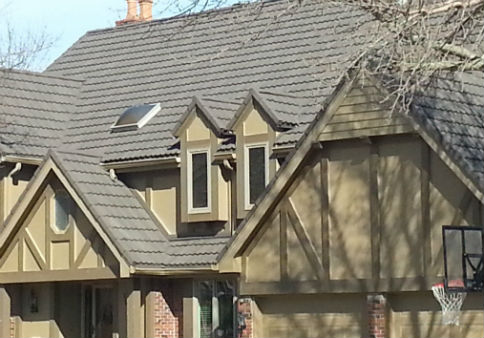 Stone-coated steel roof systems offer the best of both worlds, combining the strength of steel roofing with the innate beauty of stone. Although the initial cost is higher than a traditional asphalt roof, stone-coated steel roofing is significantly more durable, which means less frequent roof replacement, allowing you to earn great savings in the long run.
Know Why Stone Coated Steel Roof System is For You
Aside from durability, beauty and savings, stone-coated steel roof systems come with other great benefits.
Your home's resale value will skyrocket.
You will have a roof that lasts a lifetime.
You'll have a roof that can protect you from the harshest weather elements.
You could earn insurance discounts, thanks to the superior protection the material offers.
You'll have an energy efficient roof.
Steel is non-combustible, which means your roof is adequately protected against fires.
Your roof is guaranteed not to crack, curl or rot.
Stone-coated steel is lightweight, so you can install directly onto your roof without the need to strengthen the frame.
You'll have a roof that requires little to no maintenance.